Beautiful Jute Shopping Bags to Carry Along in the Market
Beautiful Jute Shopping Bags to Carry Along in the Market
Jute Shopping Bags
Have you looked at the person next to you and wondered why she is looking so attractive and what is she carrying along to make the difference. These jute shopping bags precisely do this when you want the world to look at you. They are not leather, PU or any other material. It is the Jute bag, the bag which is not so costly, is stylish or can be changed into different ones whenever you want to and you can carry a lot of material in it too.
Just take a look at these amazing bags and decide what you want to buy. You can design one yourself too.
         1. Jute Shopping bag with Cotton Cord handle as well as a D-cane handle to carry the bag as you want to.
         2. Jute Shopping Bag with Cotton Cord handle to carry the bag in style as well as in comfort. These are also called Jute Tote bags.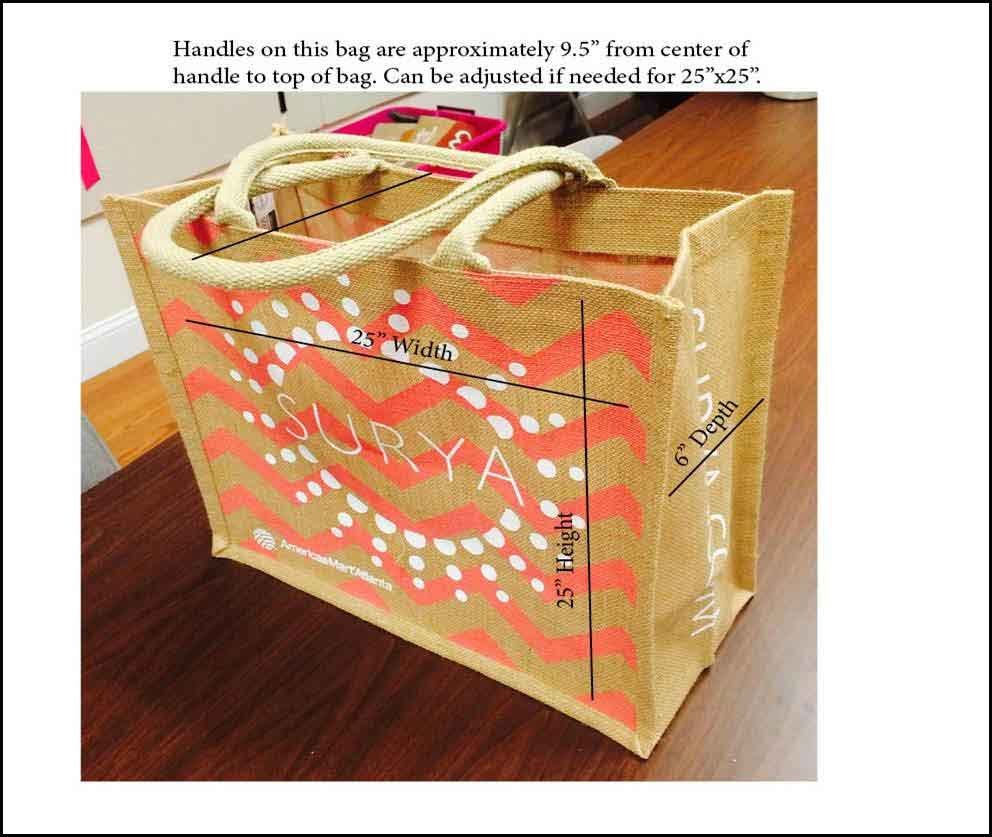 3. Jute shopping bag with D-Cane handle. A strong bag which can take a lot of weight if required.
Many more kinds of bags can be made in Jute. It can be a lighter bag, it can be a bag with a tighter fabric construction. These can be larger bags or can be smaller size as well. Normally all these bags are PP laminated in the inside so that they can withstand load as well as stay smart for a long time. But can be made without lamination as well.
Packing in cartons. Quantity per carton would depend upon the size of the bags. All bags are first put into a polythene and then packed into the cartons so that they remain in fresh condition till the shipment is delivered.
Let us know about your requirements and we shall take care of the same.
Minimum order size – 2000 bags.
Send in your query immediately with all specifications. YOU WILL NOT BE DISAPPOINTED.

---