Top Self-Help Books by Neeraj Singhvi
Top Self-Help Books by Neeraj Singhvi
Top Self-Help Books by Neeraj Singhvi- Free Preview
Here's a list of all the books by Neeraj Singhvi, so you can enjoy reading each one of them.
---
Author: Sunshine for the Human Soul – Published April 2023
If you're ready to take the first step towards personal development and growth or if you're ready to take charge of your life and unlock your full potential, order your copy of this must-read book today. Whether you're a student, a professional, or anyone looking to improve their life, this book has something to offer everyone.
But this book isn't just about theory – it's also about action. Throughout the book, you'll find practical exercises and activities which will help you apply the concepts and strategies in your own life. By putting these tools into practice, you'll be able to make real, lasting changes that will improve your life in countless ways.
---
Author: Write a Million Dollar Book in 10 Days
For all those self-starters who have been wanting to write a book, but could not do so, because of some bugging questions in the mind – Here's a complete guide to write a book, edit, publish and market a brilliant book. It has all the key pointers for writing a splendid book, getting it edited and having it published. Not just that, it all provides some great marketing insights so that your book can become a best seller.
---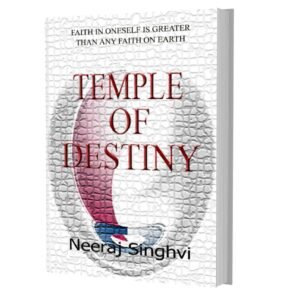 Author: Temple of Destiny:
This is a story of a young man travelling to India in search of answers to his life's mission. He comes to a place where his mentor provides him with divine guidance. The guidance helps the young man understand the significance of life and how this truth could carve his life mission. It brings him to understand life's primary system – the principle of connectivity and integration of mind, body, earth and the universe. The story revolves around fishes in a bowl and how these, as a medium, help in the young man's change of mission in life, by making him understand these fantastic intricacies.
---

Co-Author: Transformusings:
Transformusings, is an impressive initiative by an evolved group of 'Life and Peak Performance Coaches,' operating out of the City of Joy, Kolkata. True to their city, these Coaches are spreading joy in the lives of hundreds of thousands of people. Now, they have come together to magnify their impact. They share 32 powerful stories intending to help others create change; the change that they desire and long for.
---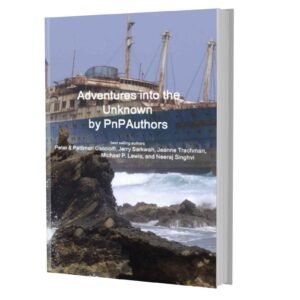 Co-Author: Adventures into the Unknown:
Although many travelers might neglect this island grouping as an ideal cruising adventure, this small gathering was seeking something off the tourist trade, something more original, unusual, and where perhaps something different or unusual might occur. Perhaps a storyline for a writer, a story-telling at a family and friend gathering, a lecture on Eastern people, indigenous people, the ideas, and plots are endless, and that's what makes this particular cruise so different and unusual.
---
---