How to Start a Startup and Taste Success?
How to Start a Startup and Taste Success?
Whether it be offline or online, this is the age of STARTUPS. So move ahead and start a startup of your own. That is the only mantra to bring yourself on to the world's business map. Have you thought about your startup idea, 2020 yet?
Today, most people are looking at freedom and wanting to start a startup of their own and taste success in doing so. BUT DO THEY?
As Jessica Herrin, founder and CEO of Stella & Dot puts it, "You have to see failure as the beginning and the middle, but never entertain it as an end." 
The world requires successful entrepreneurs like never before. Keep the Corona aside and the pace of growth has been unprecedented in recent times and if this pace continues, it could very well augur some extraordinary results for us all in the coming future.
Entrepreneurs are everywhere, and so is the need to keep on churning fresh ones. But did you know over 90% of the startups fail? I know I am being harsh, but that's how the startup scenario is like. Some have small ideas, which anyway do not do well. Some have brilliant startup ideas, but still fail because of lack of marketing skills, startup funding issues or the sheer lack of will to move ahead.
If 90% fail, then can you imagine a scenario where 100% of all startups succeed? It could have an extraordinary impact on the entire world's economy. Silicon valley has seen some great technology companies in the past few decades, and we are striding towards some great technological innovations with impressive startup companies near me. The cusp is about to be broken, but still far away from it.
Let's look at some points which make or break us while we are at the startup ideas 2020:
1. Innovation: Innovation is the need of the hour, but invention is a greater need. There is a need to get some great business startup ideas, whether by invention or innovation. It's like moving away from Petrol driven vehicles to electric vehicles or vehicles driven with water. It could be from riding on cars on the roads to cars in air. It could teleport instead of flying on airplanes. The list of inventions or innovations can be endless.
2. Time: Instead of wasting our time or someone else's time, we could focus on what our goals are. This way we would get way ahead in our mission than someone else's. It's like wasting time on social media and making others happy rather than working on a new social media platform which could bring happiness to millions.
3. Success: Wanting to be more successful every time. A need to overstep on our own goals. An everlasting lust for success in every field we pursue while being aware of what failure is. To keep ourselves grounded while flying.
4. Happiness: We should derive our work from happiness. We should work on things that make us happy. We can derive passion this way only, and anything with passion will succeed.
So, are you wanting to create a successful startup?
What can make you a more successful entrepreneurial business owner?
Are your startup ideas 2020 good enough for you?
But think, if the above four pointers could really spearhead your ambitions, could you still become successful and start a startup? Even if you could, would you still be successful?
To really succeed one needs to understand what one is capable of, what he has been created to do, what he needs to know to make a good decision, what is it that he has done all along but still failed, what he needs to do to break free and create a success path for himself?
Making vastly better and faster decisions could make or break your path to freedom and success.
Any startup requires a mind to generate success out of it, a mind which can take the right decisions based on the inner values of the individual, based on the strengths of the individual and based on changing the inherent negative codes within him. While we all think that we are the best, what we have thought is the best, and we will succeed in whatever venture we put up, we have not learnt the reason of why we fail.  The only way to do that is to learn the ways of "Living a Better Life" and getting to create an "Incredible You" out of yourself.
Now just imagine, you are about to start a startup of your own and you got to know that you could get success just by attending a program which ensures that you do it successfully.
Wouldn't you like to be a part of this small but definite adventure which shows you the process of succeeding in it?
Wouldn't you want to know the nitty gritty to the path of success?
Wouldn't you want to make a minor investment of TIME AND MONEY to charter the success which you are made up of, and launch a successful venture right from the start?
Learn the art of success on the path of creating your own startup story in the most SYSTEMATIC, PLANNED and POWERFUL manner so that there is only one word in it to explain your story to the world and that is "SUCCESS".
Come, take this 10-week program with us and change the way you think to create your success story. Register now. It's better late than never, since success in your startup is the only thing you are looking at.
This 10-week program is a must, for all young, would be startup entrepreneurs, who are geared to start their startup success stories. Come REGISTER NOW as there will be NO SECOND CHANCE.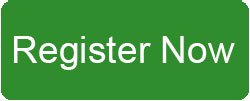 DON'T MISS THIS LIFETIME CHANCE to SUCCEED
---